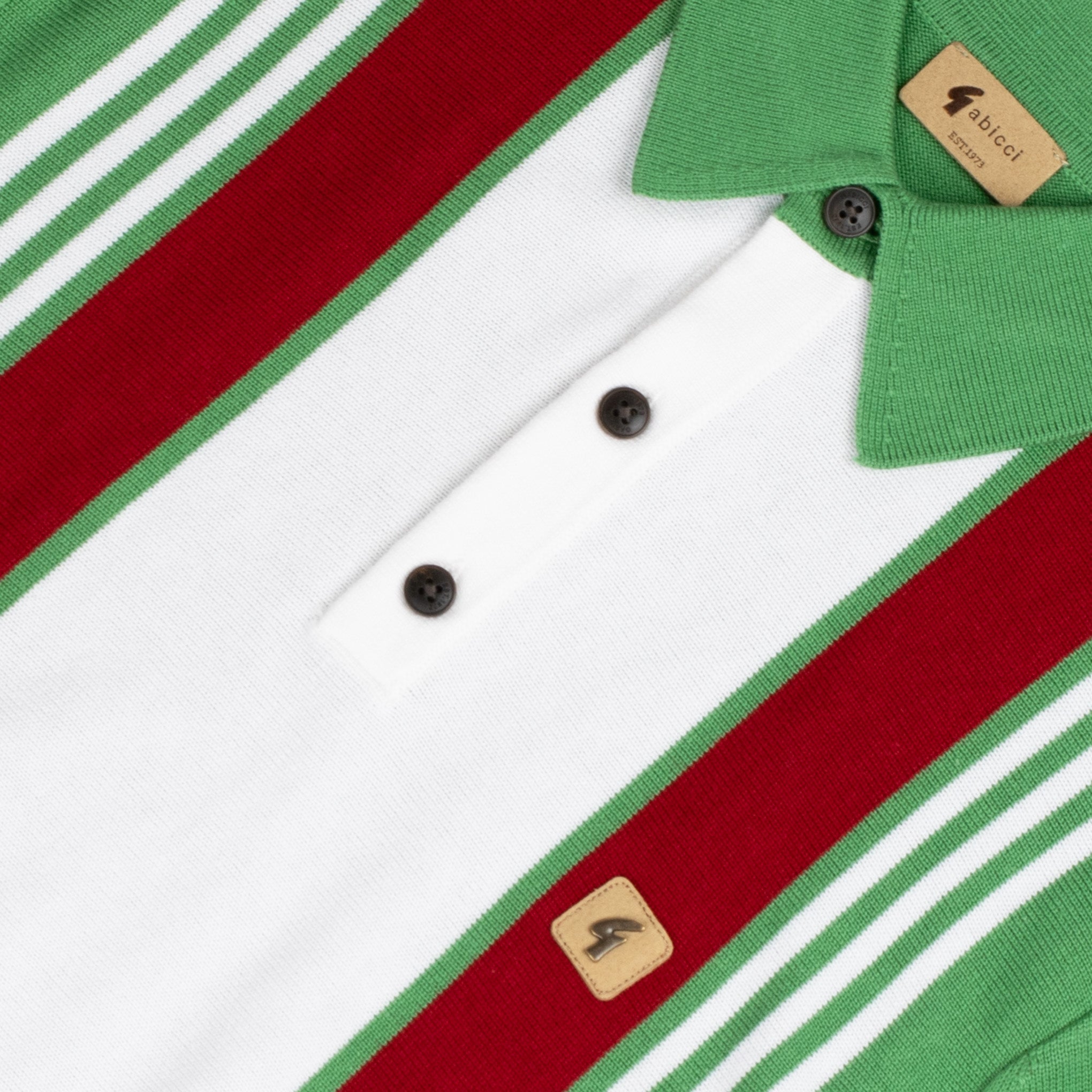 The Men's Gabicci Vintage Clothing collection such as the Knitted Jumpers, Long Sleeve Polo Shirts and Jackets are available for purchase here at Urban Menswear.
Est.1973 when the original owners were inspired by a trip to Gabicci Mare, Gabicci was one of the pioneers on the early fashion scene, it's still near impossible to this day to take a stroll down Carnaby Street without seeing the iconic stripes! 
This year marks the 50th Anniversary of the iconic brand (1973-2023) and ushers in the release of some limited edition pieces such as the awe inspiring Gabicci Vintage McQueen Leather Jacket.
Standout Pieces like the Searle Long Sleeve Knitted Polo Shirt are still a great choice to this very day. Boastful style wrapped together elegantly in true timeless fashion with a generational appeal.
We're proud to be a Gabicci Stockist based in Bury, Greater Manchester, UK and the 100s of happy customers show it's pride well kept. Shop our entire Gabicci Vintage collection with flexible Buy Now Pay Later options like Klarna and Clearpay.